Principal Investigator
Postdoctoral Fellows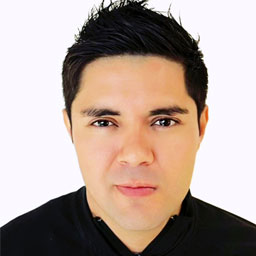 Elohim Bello Bello
Postdoctoral Fellow
Elohim obtained his PhD at the National Laboratory of Genomics for Biodiversity (LANGEBIO-CINVESTAV), Mexico. During his PhD research, he contributed to the identification of genomic regions and genes associated with natural variation in primary root penetrability in Arabidopsis thaliana. His research interests are related to the implementation of multi-omics-based strategies (scRNA-seq, GWAS, MERFISH, scGRNs, etc) to understand how gravitropic and thigmotropic responses modulate root penetration into compacted soils. He seeks to decode the genetic/molecular mechanisms governing natural variation in root system penetrability to enhance rooting depth and CO2 sequestration in crop plants. Elohim joined the Busch lab in 2022 as a part of the Harnessing Plants Initiative at the Salk Institute. He and his colleagues are focused on designing new high-throughput phenotyping platforms and creating root-targeted genetic engineering solutions to develop smart-rooting crops better adapted to land degradation and climate change, which could contribute to transforming and reorienting agricultural systems towards climate-smart agriculture.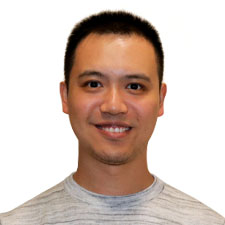 Min Cao
Postdoctoral Fellow
Min received his Ph.D. from Shanghai Center for Plant Stress Biology, Chinese Academy of Sciences in 2019. During his PhD he identified a non-canonical auxin signaling pathway which was involved in apical hook development. He joined in Busch lab as a postdoctoral fellow in Nov 2019 to study how plants adapt to the climate changes. His research subject is the regulatory mechanism of how nutrition signaling was transduced from the environment to the plant.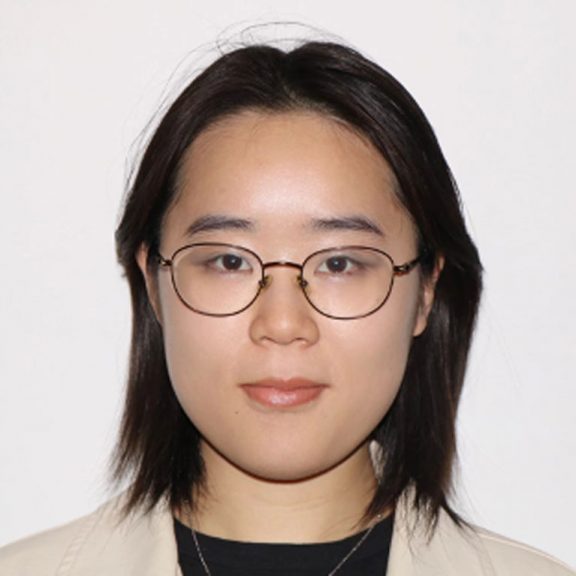 Yintong Chen
Postdoctoral Fellow
Yintong obtained her PhD at the Pennsylvania State University under the supervision of Dr. Charles Anderson, where she studied how guard cell dynamics are determined by cell wall biochemistry and biomechanics. She started in the Busch lab in January of 2022, and has since developed an interest in the suberin synthesis process and its function in root water uptake. Outside the lab, she likes reading, playing the ukulele, and practicing calligraphy, she is also the co-chair of APIDA at Salk!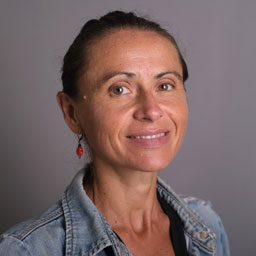 Laurence Denis
Postdoctoral Fellow
Originally from France, Laurence obtained her PhD in the Laboratoire Mixte CNRS/Aventis CropScience (UMR 41) in Lyon, France. She studied the biotinylation of proteins in Arabidopsis thaliana and uncovered the molecular mechanisms explaining the compartmentalization of biotin ligase activity in the cell. After two post-docs focusing on cell cycle regulation in mammalian cells (in Cold Spring Harbor Laboratory, and in Sanford Burnham Prebys in San Diego), she decided to go back to plant science studies and joined the Busch lab. As a member of HPI, she will be designing genetic tools to foster steeper roots in plants.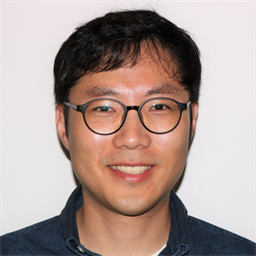 Sanghwa Lee
Postdoctoral Fellow
Originally from South Korea, Sanghwa completed his PhD at UT Austin under the supervision of Enamul Huq in May of 2021. During his PhD studies, he investigated how plants respond to high ambient temperature, termed thermomorphogenesis, due to the importance of global warming. He joined Busch lab at Salk in June of 2021. His main points of interest are: 1) obtaining a higher resolution in root thermomorphogenesis, and 2) identifying novel genes in rice root development. Outside of the lab, Sanghwa loves to play the piano and sing.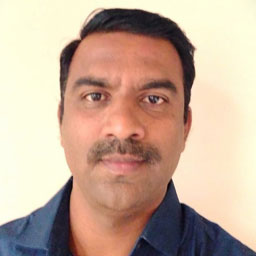 Suyash Patil
Postdoctoral Fellow
Originally from India, Suyash Patil received his PhD at the Chinese Academy of Agricultural Sciences, Beijing, China in 2019. During his PhD studies, he worked on the molecular basis of plant architecture regulation focusing on the plant hormone auxin and its crosstalk with strigolactones and sucrose signaling. Before joining the PhD program, he worked at the International Crops Research Institute for the Semi-Arid Tropics (ICRISAT) as a pigeon pea breeder. Patil contributed actively to the development of high-yielding, disease-resistant pigeon pea varieties, and hybrids for different ecologies. Patil worked at the International Rice Research Institute (IRRI) based in India to work on developing climate-smart dry direct seeding (DSR) friendly rice varieties. He joined the Busch lab in October 2022 with a focus on improving rice root traits for enhanced nutrient uptake and carbon capture capabilities for yield and climate resilience.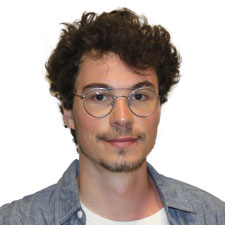 Matthieu Platre
Postdoctoral Fellow
Originally from France, Matthieu obtained his PhD at the Ecole Normale Supérieure de Lyon in 2017. He was part of the cell signalling and endocytosis group mentored by Yvon Jaillais. During his PhD, he analyzed membrane electrostatics organization in plant cells and its role in cell-signaling and development. His main scientific question is how plant adapt to their environment. Matthieu joined the Busch's lab in order to decipher the molecular gene network related to plant nutrition.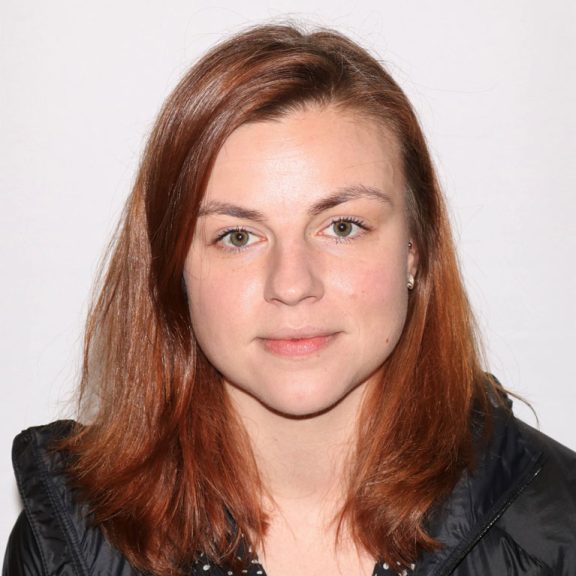 Sarah Raffan
Postdoctoral Fellow
Sarah moved from England to join Salk in January 2023. She completed her undergraduate degree in biology at the University of Bristol where she focused on fungal natural product synthesis and synthetic biology. Sarah then went on to complete her PhD at Rothamsted Research (with the University of Bristol) under the supervision of Professor Nigel Halford and Professor Keith Edwards. Her research focused on amino acid reengineering in wheat and utilizing CRISPR/Cas9 to generate wheat lines with a low acrylamide forming potential. Following her PhD, she completed her first postdoc trialing these genome-edited wheat lines in the field. This work was concurrent with, and instrumental in, the change in the regulations regarding use of genome editing in agriculture in England. Sarah joined the Busch lab as a postdoctoral fellow working in the Harnessing Plants Initiative (HPI) project where she aims to use her expertise in wheat genetics to generate elite wheat germplasm with improved root traits and increased carbon sequestrations capabilities.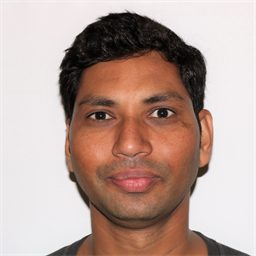 Ashish Rajurkar
Postdoctoral Fellow
Ashish received his PhD from Tamil Nadu Agricultural University, India, while collaborating with the International Rice Research Institute (IRRI), Philippines, and with Duke University, USA. During his PhD. research, he was able to identify and map consistent QTLs for root traits and yield under drought. He was also involved in developing thicker and deeper drought-resilient root lines in Rice under target rainfed environments in India. After these discoveries, he moved to the United States to continue his root research. During his post-doctoral study at the University of Illinois at Urbana-Champaign, Ashish studied root system size and distribution in Maize under nitrogen-deficient conditions. He also looked at how to best utilize large-scale Minirhizotrons, a multimodality phenomics approaches to phenotype root traits in field-based settings, and how to better understand the functional consequences of nutrient uptake. He then moved to the University of Missouri, Columbia to study Switchgrass, a promising bioenergy crop, and how it could be adapted to different environmental conditions with diverse root systems. Ashish has an interest in climate-smart agriculture and will be working on Soybean and Canola. He will be studying their root traits in hopes of increasing root depth, increasing soil carbon, improving soil health, and maximizing the water storage potential of soils.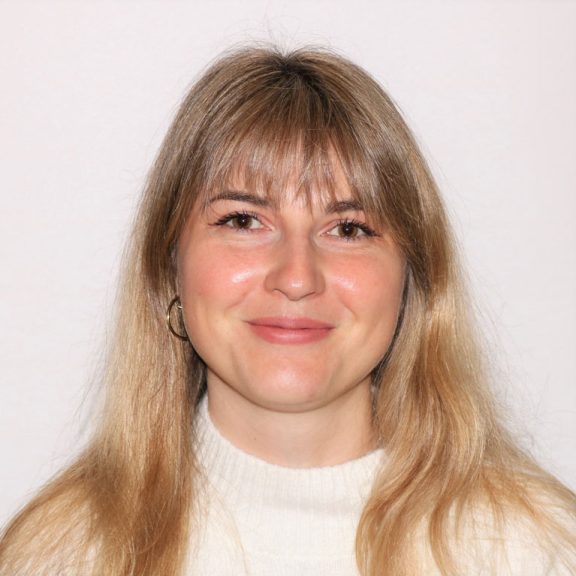 Charlotte Rambla
Postdoctoral Fellow
Charlotte is Italian and French, with Spanish and Armenian origins. She completed her bachelor's degree and master's degree at the University of Padova in Italy. She did her master thesis at the King Abdullah University of Science and Technology (KAUST) in Saudi Arabia at the Center of Desert Agriculture with Prof. Heribert Hirt where she was studying the response of stomata upon Flagellin and ABA treatments in Arabidopsis thaliana. Charlotte received her PhD from The University of Queensland in Australia with Prof. Lee Hickey, where she studied the root system architecture of bread wheat adopting desirable root traits associated with crop yield and yield stability improvement. Her aim was to develop four different configurations of root systems in elite wheat varieties for a diverse panel of environments and soil profiles to build more efficient and resilient crops. Charlotte was awarded the 2022 Jeanie Borlaug Laube Women in Triticum Early Career Award by the Borlaug Global Rust Initiative, a program that provides professional development opportunities for women wheat researchers in the early stages of their career in recognition of scientific excellence and leadership potential.
She joined the Busch lab in November 2022 as a postdoctoral fellow working in the Harnessing Plants Initiative (HPI) project. She is currently interested in exploring novel genomic resources for quantitative traits variation using non-invasive high throughput phenotyping methods in wheat. This will help to broaden the genetic base of elite wheat germplasm for higher root biomass and deeper roots to develop more resilient and climate smart wheat varieties with enhanced carbon sequestration capabilities to decrease the CO2 from the atmosphere. Besides science, she loves traveling and exploring new places. She is well-versed in music, plays guitar, likes sailing, and reading at the beach. She also co-founded a podcast called 'Illuminata' that highlights the importance of women in agriculture and STEM.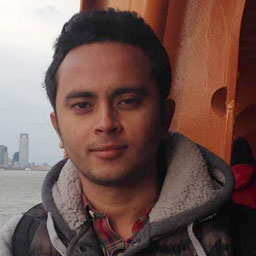 Samsad Razzaque
Postdoctoral Fellow
Samsad received his PhD from the University of Texas in Austin with Tom Juenger, where he explored the ecological and evolutionary genetics of ecotypic divergence in native plants. After finishing his PhD in May 2022, he joined the Busch lab to explore the molecular genetics of root biomass traits and how the decrease/increase of this trait value impacts the whole life history of Arabidopsis and rice.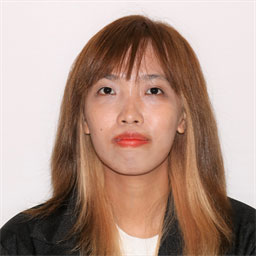 Hai An Truong
Postdoctoral Fellow
Hai An earned her PhD in 2021 from Korea University's Laboratory of Applied Plant Stress Biology. During her PhD research, she investigated the molecular mechanisms on how Arabidopsis transgenic plants and Synthetic Wheats withstand abiotic stresses. Her postdoctoral study was focused on screening and characterizing EMS mutants in Arabidopsis in response to high nitrate and salt stress. An began working in the Busch lab in August 2022, and she is interested in screening chemical genetics to enhance root growth. She also intends to conduct research on Pennycress in order to create a gene expression Atlas.
Research Scientists
Managers & Specialists
Research Assistants
Lab Technicians
Interns
Lab Assistant